Thank You For Buying, Reading Dr. Bates Paperbacks and Free E-Books!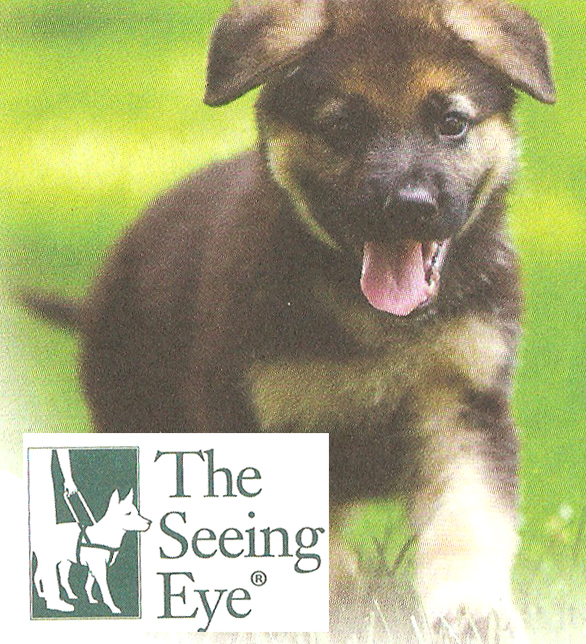 Your purchase enabled us to support the Blind, Guide Dog Schools, > maintain this Website, Free Natural Eyesight Improvement Training and place all our Natural Eyesight E-books online for Free download. Goal Attained! Thanks!

Paperback, Kindle Amazon.com, Barnes & Noble, Abe, Nook, Lulu, E-bay... book purchase and now free to everyone;
Here's your 20 E-Books Download Page;
Contact Address and Live Phone, Video Training;
SEND QUESTIONS TO THE TELEPHONE NUMBER BELOW;

For the next 2 years; I no longer use email or online video chats. Questions, Training must be by Phone only; 1-508-754-0162 Ask for; Mary I. Oliver or Clark Night.

RULES;

Read the Disclaimer, Copyright, Directions page and PDF's FIRST before contacting the Author, Teacher; http://www.cleareyesight-batesmethod.info/id110.html
State in the phone call that you have read and understand it. Then; spell your full name. No hidden phone numbers; person must have a honest number showing on caller id, provide true identity.
Disclaimer confirmation in phone call is recorded.

Then I may legally train you, bring your eyesight to 20/20 and clearer!

Reason for only phone training; taking time off from giving training on Skype, Google Hangouts, email so I can finish writing, publishing new books, new editions of all old books, create audios and movies.
Only past and present students may use video chat. (Some new and old students have been dropped due to them avoiding signing the disclaimer, not showing up for class many times, not doing their lessons.)

There are too many viruses on social networks. It takes me 2 days to clean my 5 online computers after many Skype, Google Hangouts video, audio training. I no longer use Skype. I don't like my phone number being attached to online communication, ips... Skype (as all chats are) is notorious for being easily vulnerable to hackers, and Govt. spying. There are also people that ask for endless lessons daily while secretly recording the trainig and reselling it without my permission. Others try to 'trick me' into saying something that they can use as way to do copyright infringement to steal my books. Way too much trouble dealing with these crooks. And; those 2 old hackers in Milan, Italy, Kiev, Ukraine, including their old hacker name Delbert at Yahoo.., Kazekage... (who are high priced competing teachers, authors that want to stop me and other TRUE natural vision teachers from teaching for free) are still active after all these years!, often hiring men, ladies, young guys from the gaming community to pose as students as they use their computers to hack. (Do to these corrupt people; this has been the hardest, most stressful job I ever had! I love the Bates Method, but the competitors, jealousy is terrible.)

Free phone training is open for everyone who truly wants to learn. I have many students that want to improve their vision and some hearing impaired, partly or fully blind. I need to give my time to nice people like this, who are honest and really need the training. Having to clean computers often between each student lesson given to someone that turns out to be a phony/hacker... is wasting time that can be spent on honest students.

So; for new students; phone lessons only.
Google chat/video is only for past students. No exceptions.

Everything needed to obtain clear eyesight is in our free training on the website, in the free e-books and on YouTube.
Note; due to a neck injury I cannot train by typing in email, chat. I have been doing the free training by typing in email, chats, on forums, groups since 2007. Now is August 2016. It is just too much time consuming work, repeating the same thing to each individual and often being harassed, abused on the forums by people who are high priced vision teachers (often inferior, phony), high priced authors or eyeglass-eye surgery sellers. They have forced honest free Bates Method teachers off the forums. People who sell Dr. Bates' Book and Better Eyesight Magazine for a high price have tried many times to get this website and our free magazines on the website and GoogleBooks, Archive.org shut down. So I set these rules to protect the website, books, magazines and students.
Some teachers who teach in email just copy/paste repetitive paragraphs to common questions for all students. They charge money for this. I do not do this. My training is individualized for each person and their specific condition, questions and must be done with audio. I prefer audio with video, but for now it is phone training only until our books, movies... are complete, probably in 2018.

Additional information for the future when I return the email, video chat... training for everyone;

Our original E-Mail; mclearsight@aol.com will still be only for past students. Due to competing book sellers-authors, high priced corrupt vision teachers trying to hack my accounts, steal manuscripts, shut down Dr. Bates free online books, Better Eyesight Magazine; I do not open e-mails from strangers. Only certified past, present students are allowed to contact through this email. So; for security and more space, quick access to chat, video... - go here; HollyBabe457@gmail.com AFTER contacting me by phone first. 1-508-754-0162 After I get to know you, am sure you are a honest person seeking eyesight improvement; we can communicate on this Gmail for Google Hangouts video chat. For security; No clicking-sharing, download of PDFs, pictures, links from students.
Most students learn from our free e-books and videos. If more training is needed, they usually gain freedom from glasses, have clear eyesight with 1-3 Google live training. Bit of e-mail, phone follow-up. Some people take a few months or a couple years to obtain perfect vision. It depends on how long eyeglasses have been worn, if the prescription is strong. If you stay with the Bates Method practice and avoid wearing glasses, or; if glasses are needed to drive, work; keep reducing their strength until you can safely, legally stop use of glasses permanently; you WILL get back to 20/20 and clearer, perfect vision.
Some people, even those with very strong eyeglass prescription have obtained perfect clear vision in a few weeks, days, one hour or less!
Stress, strain in the mind also causes unclear vision. Glasses are addictive physically and emotionally, mentally. A relaxation and positive thinking method is helpful.
I prefer to reserve video chat training for the blind, semi-blind, advanced cases. If you are not in this category; please contact me by phone 508-754-0162.
I teach anyone, in person, any day Mon to Sat. Just call if you are in our area.
I have 2 students that are now certified as teachers to help me. They cured their vision naturally and will be setting up their own websites, schools and are welcome to train on our GuestPage. Addresses will be posted when they are ready to go live. UPDATE; As of now they are teaching in Europe and Mexico in person.
Thank you,

Mary Iva Oliver
(ClarkNight)

Phone; 1-508-754-0162 In the USA, Canada I can call you at no charge.
Google Hangouts

Audio, Chat, Video. Contact through my YouTube Channel;


http://www.youtube.com/user/ClarkClydeNight/videos



Clark Night, (Mary Iva Oliver)


Clearsight Publishing Co.


Worcester, So. Boston, MA & South San Francisco, CA
www.cleareyesight.info
www.cleareyesight-batesmethod.info


Use this website to read books

on-line

and on the

GoogleBooks

page but be aware that reading too often on computer and other electronic screens causes unclear eyesight. Print your books, read on real paper for clear eyesight. Read in the daytime outside in the sun for natural full spectrum light. Read at night with natural as possible light; the vision will remain clear. Avoid all forms of fluorescent lights, even the new small spiral bulbs.

Guestbook; Comment, Discussions;

Click Here

Facebook Community Page




Facebook Business Page





Videos;

http://www.youtube.com/user/ClarkClydeNight/videos

Avoid Elective Cornea Laser Surgery

It Can Cause Blindness. Many People Develop Impaired Vision After the Surgery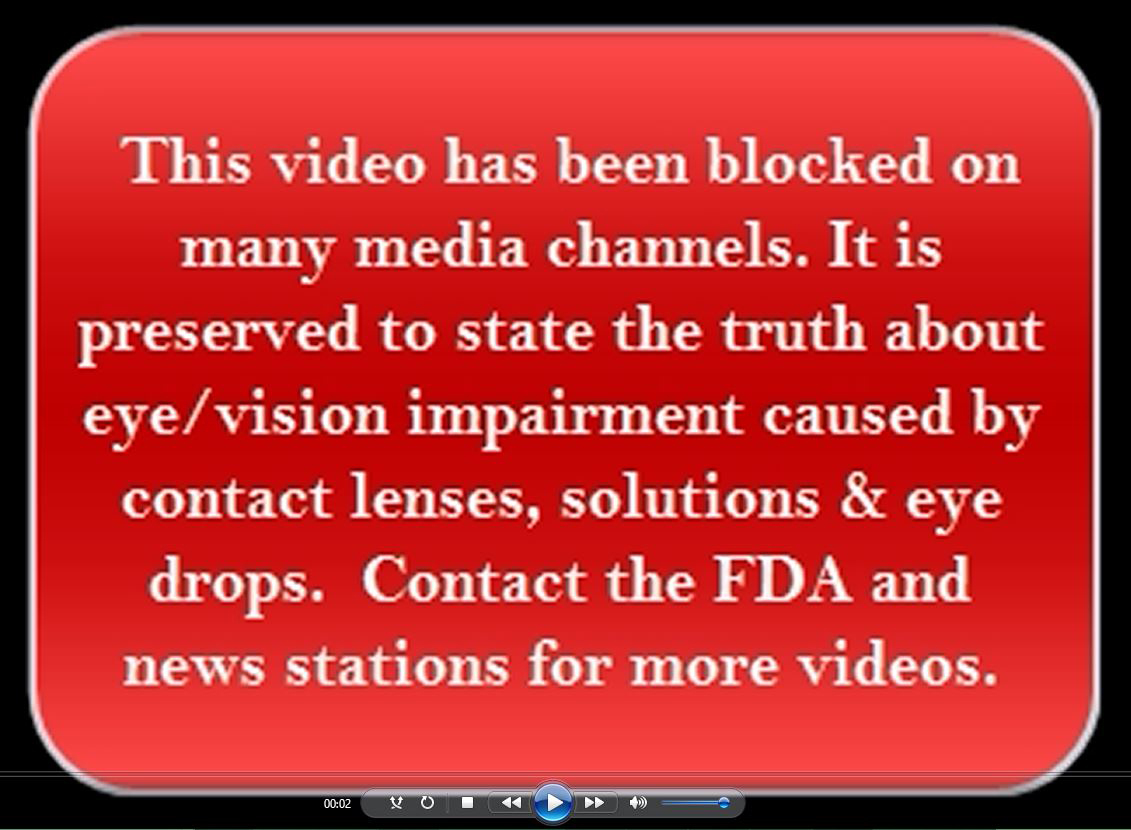 https://www.youtube.com/user/thetruth8699/videos?sort=dd&view=0&shelf_id=0
http://lasikcomplications.com/



Please ignore advertisements that pop up on some videos. My videos are always ad free. But; many people choose to allow Google, YouTube to place ads on the videos they upload so they can earn money. This enables most any ad to appear; ads for harmful eye surgeries such as Lasik, unnatural cataract treatments, drugs, contact lenses, implants... I do not endorse these ads. If I could download and re-upload other peoples videos to my channel so they are ad free I would do it but that can break YouTube rules and cause my channel to be deleted. So, I am forced to have the pop-up ads on other people's videos that are embedded into this website from YouTube. Please avoid these ads. I notice 2 videos from news channels warning about harm caused by Lasik then contradict themself by placing ads. Unprofessional! (Fearing the AMA, Drug Co's?) This website, www.cleareyesight-batesmethod.info will never runs advertisements for harmful methods.
More Videos - Click Here;

Free Shipping on Books, Cloths... and Other Benefits When You Join Amazon Prime!